Skip to the content
Hatsukari (First Geese)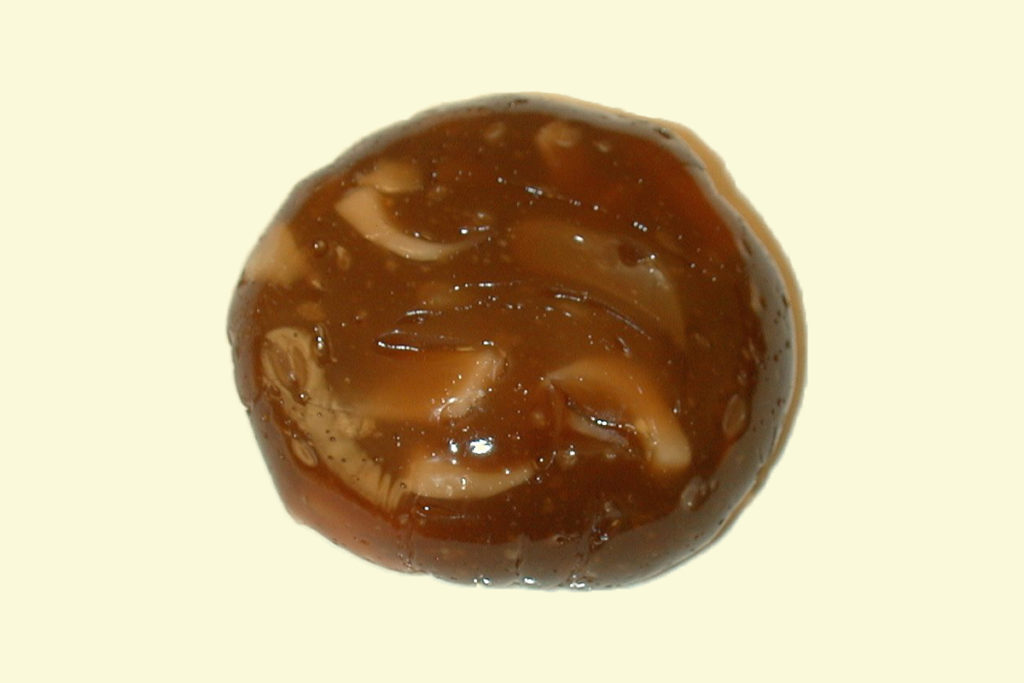 INGREDIENTS
kuzu (Eng. kudzu [Pueraria lobata] 100gm (3.5oz)
white sugar 50gm (1.8oz)
brown sugar 50gm (1.8oz)
kurosato (black sugar) 100gm (3.5oz)
water 400cc (1.6c)
yurine (lily bulb) or nagaimo (long yam)
PREPARATION
If the black sugar pieces are too large you can cut into small pieces with a heavy knife or smash with a mallet. Mix with a small amount of the 400cc of water from the recipe and in a heavy bottom pan dissolve over low heat. Remove from the heat and let cool.
Dissolve the kuzu in the remaining water and mix until all of the lumps are gone.
Place the kuzu/water mixture in a heavy bottom pot and add all of the sugar, including the dissolved black sugar that has been cooled. Over low/medium heat stir the kuzu mixture continuously with a wooden spoon. The mixture will begin to thicken in big "clumps" but don't worry. (If the mixture gets too hot and thickens too quickly, remove the pan from the heat and continue to stir.) Place it back on the heat and continue to stir and cook until the mixture is very thick and somewhat clears.
Remove from the heat and mix in the slivers of lily bulb or long yam.
Place the pan in a larger pan of hot water to keep the mixture from hardening.
Place a piece of plastic wrap in a rice bowl. Using a wooden spoon, place some of the hot kuzu mixture (40 to 45gm) into the plastic wrap. Gather the ends, press out any air and gently twist to make a nice round shape.
Invert the package and place into a cloth lined steamer and steam over high heat for 5 to 10 minutes. Remove from the steamer and let cool.
When the sweets are cool they can be unwrapped and placed in a lidded plastic container that has a damp cloth on the bottom. Another damp cloth can be placed on top of the sweets. One recipe makes approximately 10 sweets.
NOTE: It is best not to refrigerate the sweets as they will be rubbery.